Wooly
Isis
Although some people may find wooly Siberian Huskies attractive, dogs with hair like Isis SHOULD NOT BE BRED. Long hair is NOT a desired trait. Responsible owners will NOT breed wooly Siberian Huskies.
Isis is loved and kept by her owner, who had hoped to show and breed her. However, due to her long hair, she would not have had a successful career. She is NOT part of the kennel's breeding stock. MANY THANKS go to her owner for sharing her images here in an effort to educate Siberian Husky fans worldwide about NOT BREEDING WOOLIES.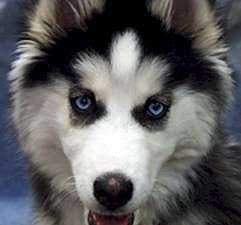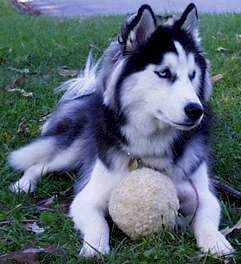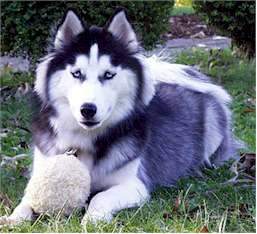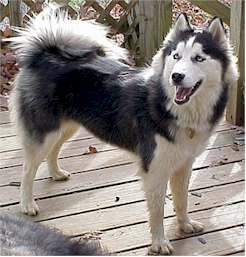 ---
Created by Ann Hernandez
Revised: January 24, 2003.
© Copyright 1997-2003.
Please do not "borrow" images or text from this site without asking permission. We have invested hundreds of hours on this site and ask that you respect our intellectual property.


©

Colorized running husky done by me to look like our original Siberian Loki.
We often grant permission to requests from other Siberian Husky sites to include our "Loki" image above, however, we request that the image is NOT to be used as part of any other site banners as it has been part of one of our site banners since 1997. The original banner only referenced 100+ siberians. Below us an updated copy visitors may use to link to our site.

Please, folks - don't plagiarize. If you want to make any of the material here available to your readers, just provide a link.
For additional sites related to Siberian Huskies, I suggest the links page of Barkarian Kennels and/or the Working Dog Web page.